The internet of things for business
The Internet of Things is hitting its stride. It is a critical enabler of digital transformation efforts happening around the globe. For consumers, businesses, and governments, IoT is playing an increasing role in how we consume information to make decisions and how we interact with the world around us.
More than that, IoT also is changing how we personally experience our world―our daily interactions with our connected car, smart homes, and connected wearables make us digitally linked to the physical world in a way that would seem like magic to people living just 100 years ago.

Aeris: Our job with this book is to provide entry and understanding into the IoT world, helping you advance your business goals into the connected economy.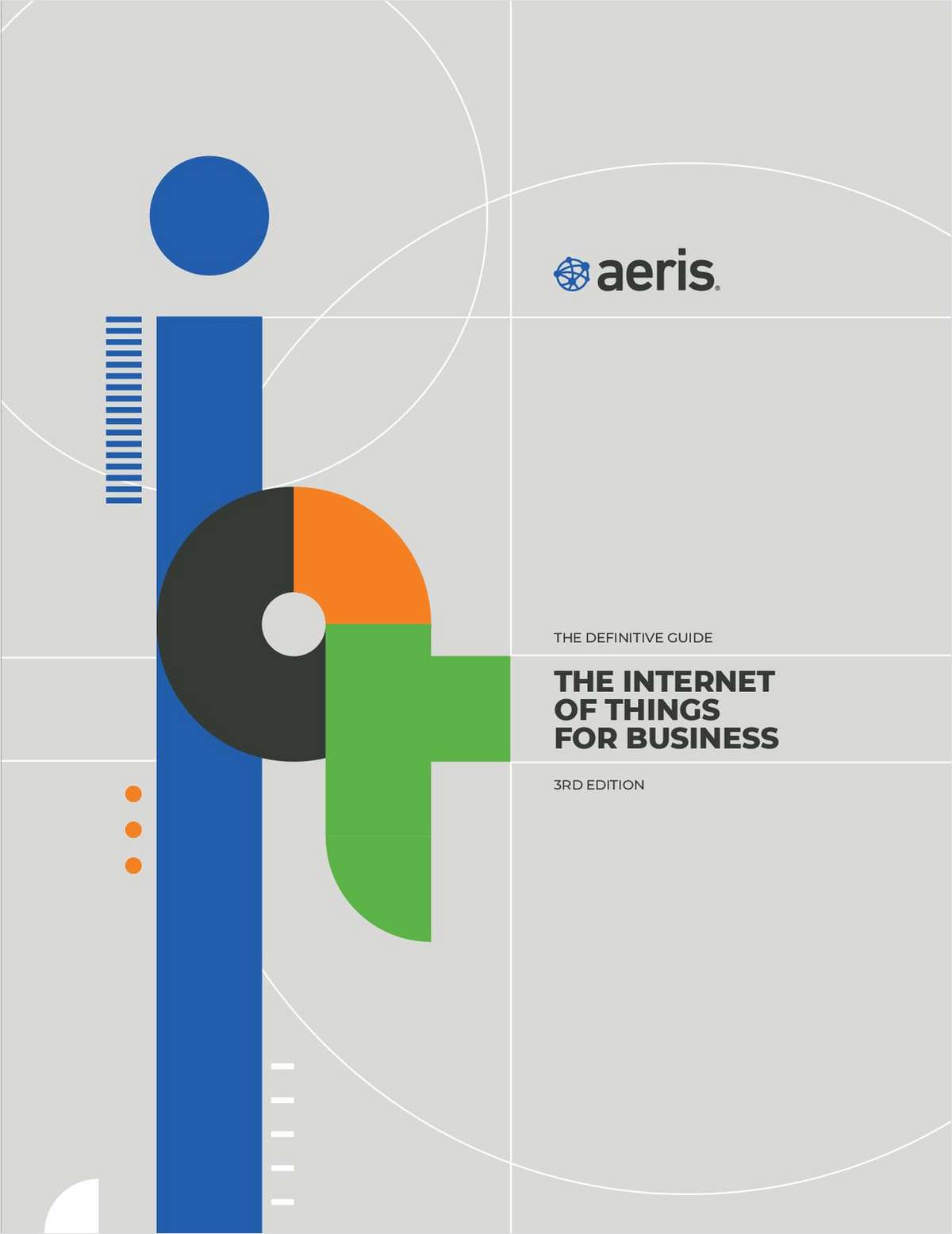 Click on the image to see the PDF file
Offered Free by Aeris
By Syed Zaeem Hosain, CTO, Aeris