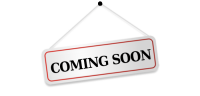 Ultrasonic Flowmeters (patented)
Thermal energy meter with communication for heating and cooling for residential, real estate, and building automation use.
ULTRASONIC HYDRAULIC THERMAL ENERGY METERS WITH INTERFACES:
M-bus, Modbus, BACnet
The meters integrate the ultrasonic flowmeter and the electronic calculation and communication unit in a compact and easy-to-install unit.
They use a piezoelectric ceramic transducer ensuring high precision and stability.

APPLICATION
The UHM Series of DN15 mm ~ DN450 mm ultrasonic meters is mainly designed for the measurement of energy consumption in Centralized Heating and Air Conditioning installations, facing the user or as a General Meter in industrial energy consumption. They have a flowmeter, a couple of temperature sensors, and an energy calculator integrated. It communicates in the European standard EN 13757 (M-bus) and can communicate in Modbus and BACnet.

FEATURES
High precision measurements
No moving mechanical parts, no abrasion, unaffected by poor quality water
Low maintenance cost
Reduced threshold flow
Horizontal and vertical installation
Telematic transmission of data and centralized control
Optional network of BACnet, Modbus or M-bus.
Pulse output
Automatic diagnosis: error message in case of failure
Wide dynamic flow measurement range.
Application in Heating and Cooling
High stability and long service life
Low consumption that allows to feed through a 3.6V battery with a life of more than 6 years
Very suitable for measurements in Air Conditioning and Heating networks, with flow variations.