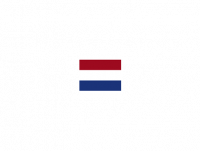 Buidings IoE is a company in the building automation, HVAC sector.
As a BeNeLux distributor of the globally strong brand EasyIO,
Buildings IoE focuses primarily on the sales of:
EasyIO BEMS controllers
Niagara AX and N4 Jace and Supervisor
Legacy Drivers, Legacy Drivers make it possible to create all kinds of brands in Niagara AX and Niagara 4.
drivers for Johnson, Trend, TCOM (Sedona), Sauter, Schneider, Satchwell, Honeywell and more.
HMI Products such as BACnet and Modbus thermostats.
A wide range of sensors, actuators, transmitters, switches and valves. This coherence of air temperature sensors, channel temperature sensors, water temperature sensors, air flow sensors, thermal drives and more.
President/Owner Guido JC van Erp